Stepping Stone Mold Projects
3-CAR-GARAGE APRON: Made using these 4 stepping stone molds:
1) Mediterranean Plain Mold (MOLDS019),
2) Mediterranean Fleur-de-lis Mold (MOLDS022) alternating every other stone,
3) Mediterranean Edge Mold (MOLDS020), and
4) the other Mediterranean Edge Mold (MOLDS021).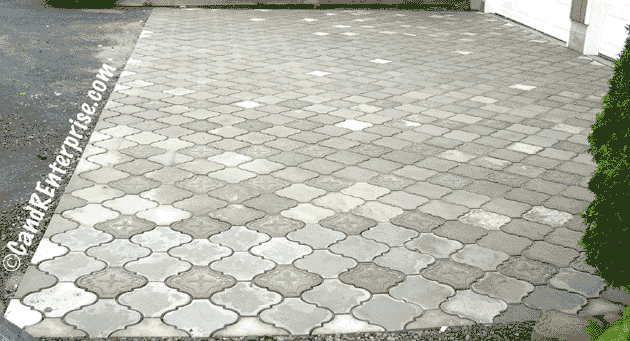 GARDEN PATHWAY: Made using our Dogbone Stepping Stone Mold (MOLDS011).
RECTANGULAR AREA: Made using our Rings Square Mold (MOLDS001) and Fleur-de-lis Square Mold (MOLDS002).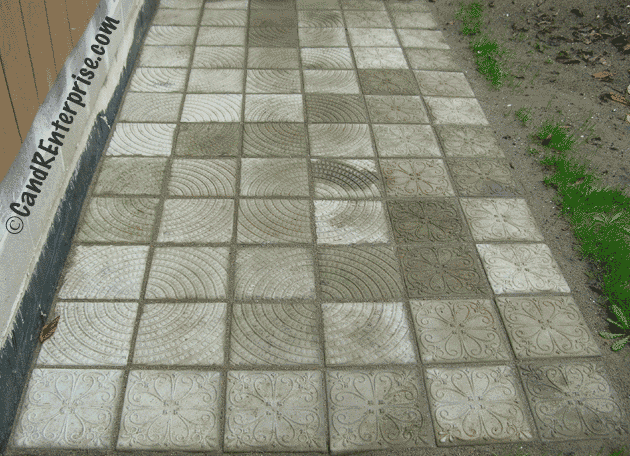 WALKWAY: These stepping stones were made from our Bass, Anchors, and Propellers Hexagon Mold (MOLDS009). These three great pictures show the progression of a walkway project undertaken by a lady in the Florida Keys - Very nice job PennyAnn!